2016 Porsche Cayman ClubSport MR Evo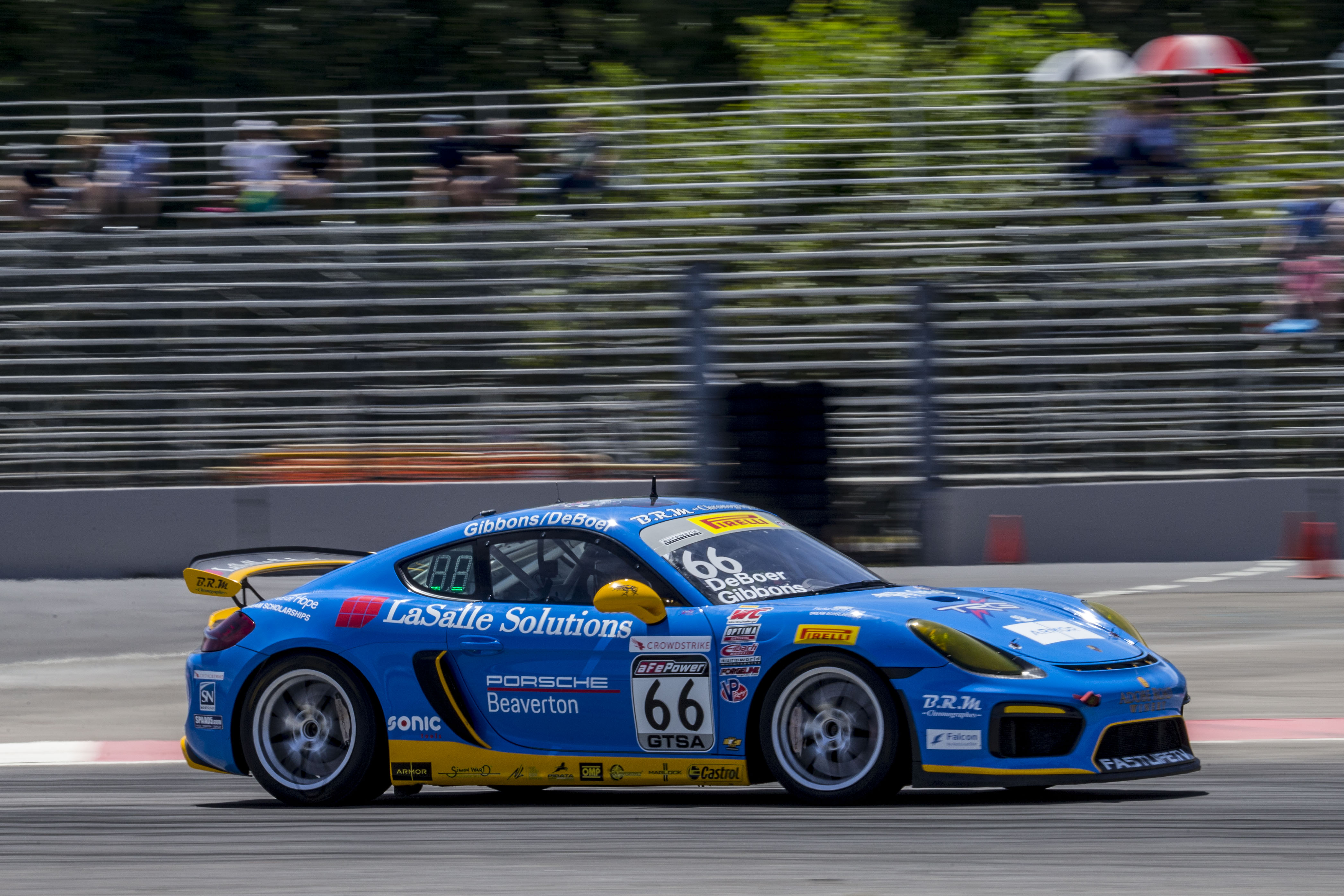 $175,000
---
Description
TRG fielded this Cayman ClubSport for the 2018 Pirelli World Challenge. Our team spirit of competing as the underdog private team attracted us to the underdog Porsche. The Cayman ClubSport is the racing version of the very successful Cayman GT4 street car. This Cayman GT4 ClubSport was privileged to receive a rare Manthey-Racing EVO kit. This kit lowers the weight an additional 150lbs to a staggering 2800lbs by integrating many plastic parts into one solid Carbon Fiber piece. The kit includes HID projector headlamps, carbon fiber fenders, carbon fiber bumpers, and an adjustable bladed rear swaybar.
Racing legacy/history
We fielded our ClubSport Evo at a Long Beach Invitational under the guidance of a long-time TRG favored driver Spencer Pumpelly. Spencer battled hard taking 3rd in our class. The car then competed in the 2018 Pirelli World Challenge driven by Derek DeBoer and Sean Gibbons. We finished the year with the California 8 Hour at Laguna Seca securing the 2nd place in class.  
Condition/Recent Maintenance
The car is receiving a post-race service including transmission fluid and oil change. The car also received a new PDK gearbox in August that has only two races on it.
---
Specs:
3.8L 385hp factory engine

6-speed, factory PDK gearbox

Complete MR Evo kit

FEV Fire Extinguisher

Recaro race seat good till 2026

2-way adjustable KW coilovers

Adjustable Brake Bias

Carbon Fiber Endurance Hood w/ refueling port

Carbon Fiber Doors

Polycarbonate Windscreen

Larger MR Wing

Air Conditioning Delete Pulley

One set of wheels
Contact us for purchase information info@theracersgroup.com (415) 860-7223
Vehicle details such as mileage and time are subject to change.