RACING OPPORTUNITIES WITH TRG
BUILT ON A TRADITION OF WINNING.
Professional Racing Events
DRIVER DEVELOPMENT
The Racers Group runs a number of programs in a variety of series that are perfect for any level of driver. With a successful history of driver development, we know best how to position drivers to excel so they have the opportunity to learn and grow. TRG has proven success with hundreds of drivers at all levels of sports car racing – from SCCA club racing to the biggest races in the world, such as the Rolex 24 Hours at Daytona.
DRIVER PREPARATION ELEMENTS
One on one training from professional, championship-caliber drivers
Private track testing and simulator coaching days
Detailed pre-race packets including track notes, videos and data analysis
On-board camera and data acquisition with post-race comparative analysis
Pre and post race engineering services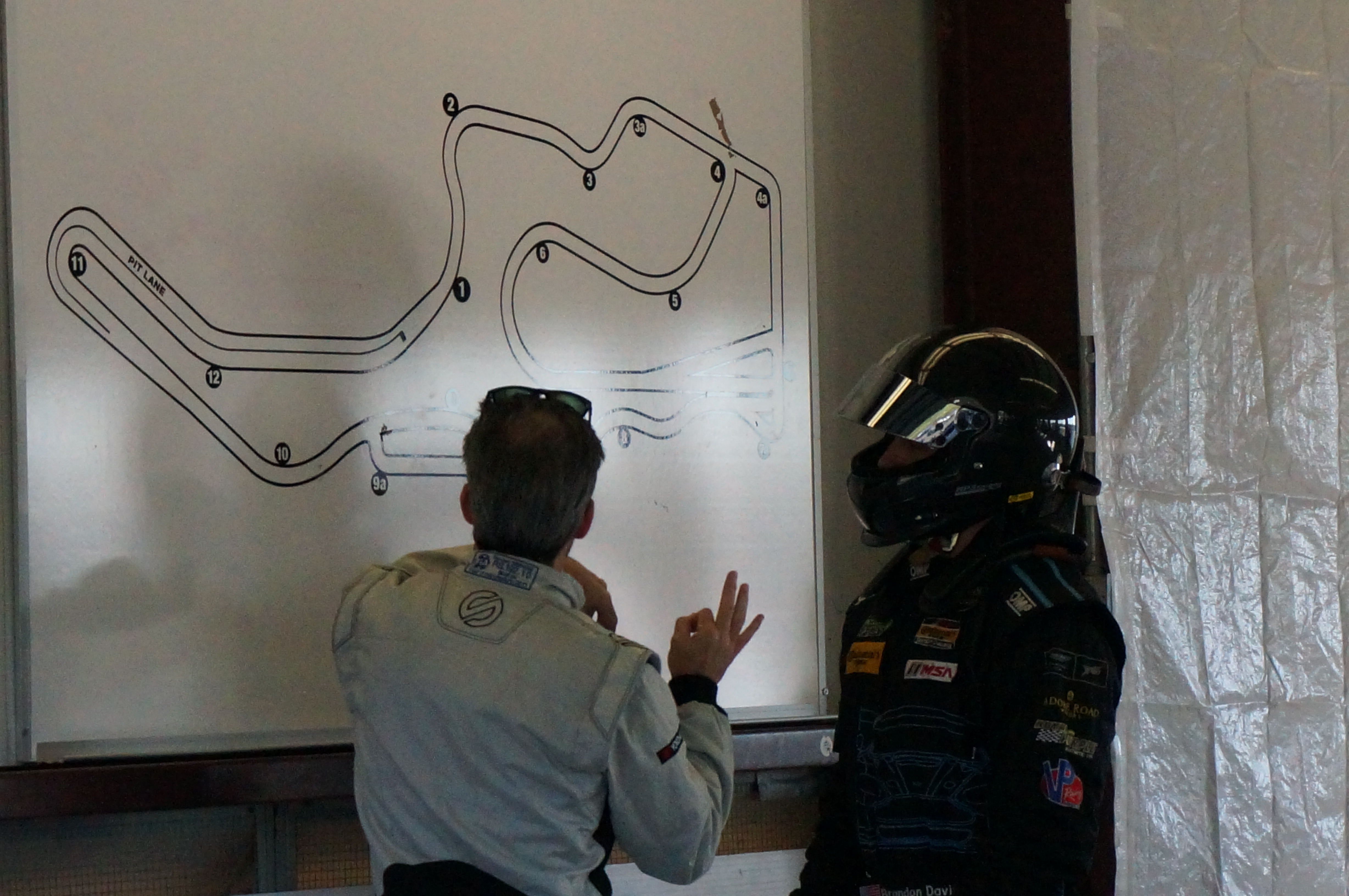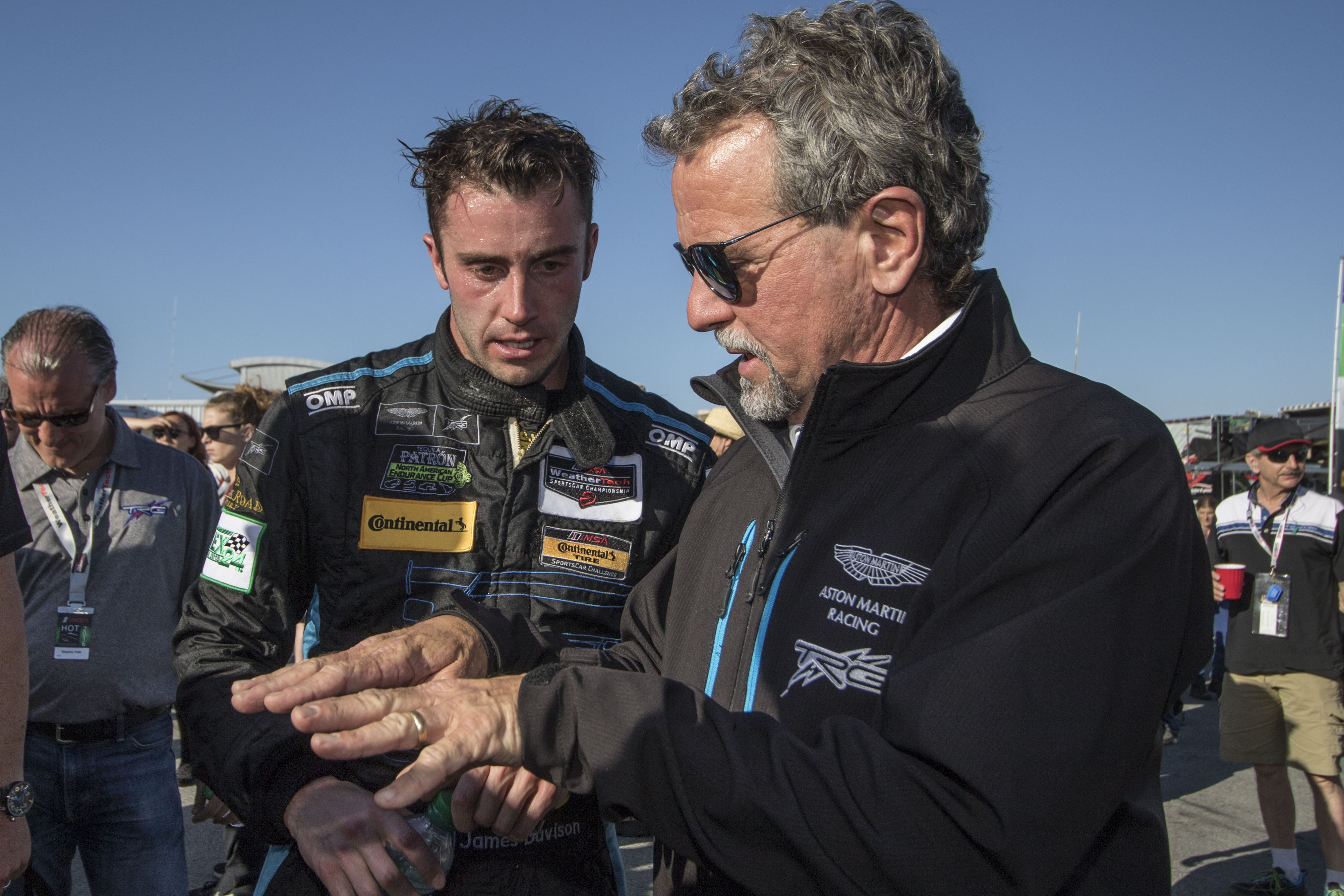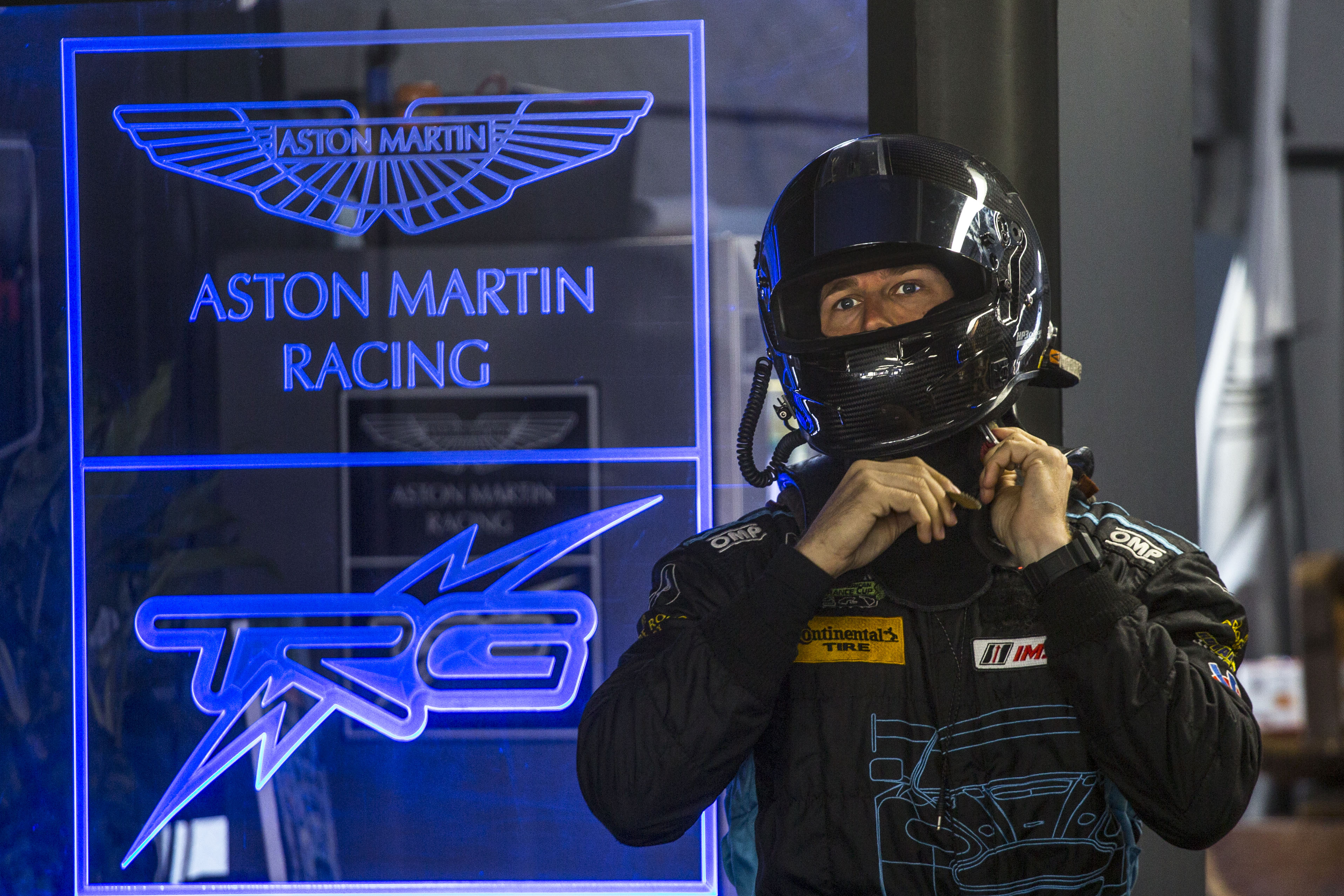 TRG COMPREHENSIVE RACE SUPPORT IN THESE SERIES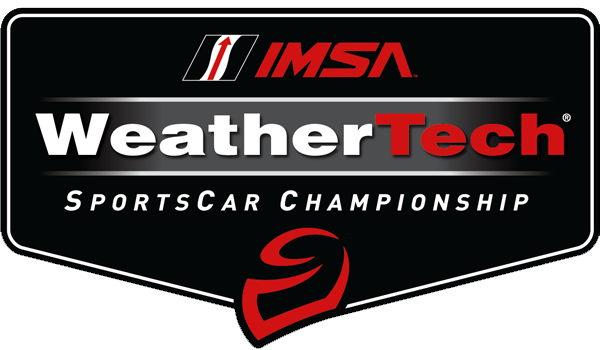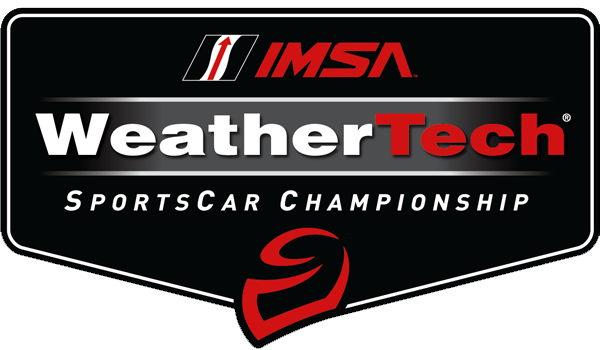 IMSA WeatherTech SportsCar Championship
---
The 2017 WeatherTech SportsCar Championship is the fourth season of the WeatherTech SportsCar Championship organized by the International Motor Sports Association (IMSA), and the 46th season of IMSA-sanctioned GT Championship sportscar championships tracing its lineage to the 1971 IMSA Camel GT season.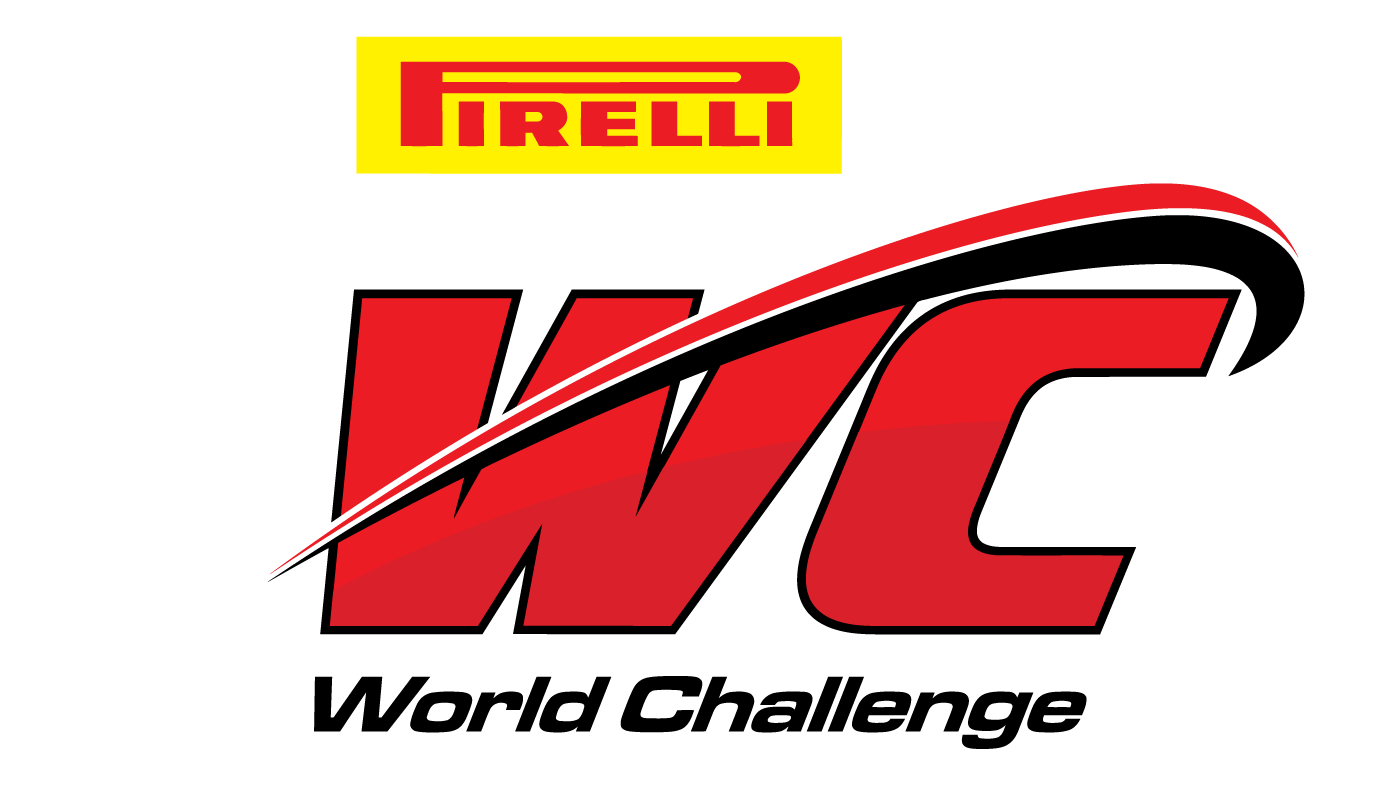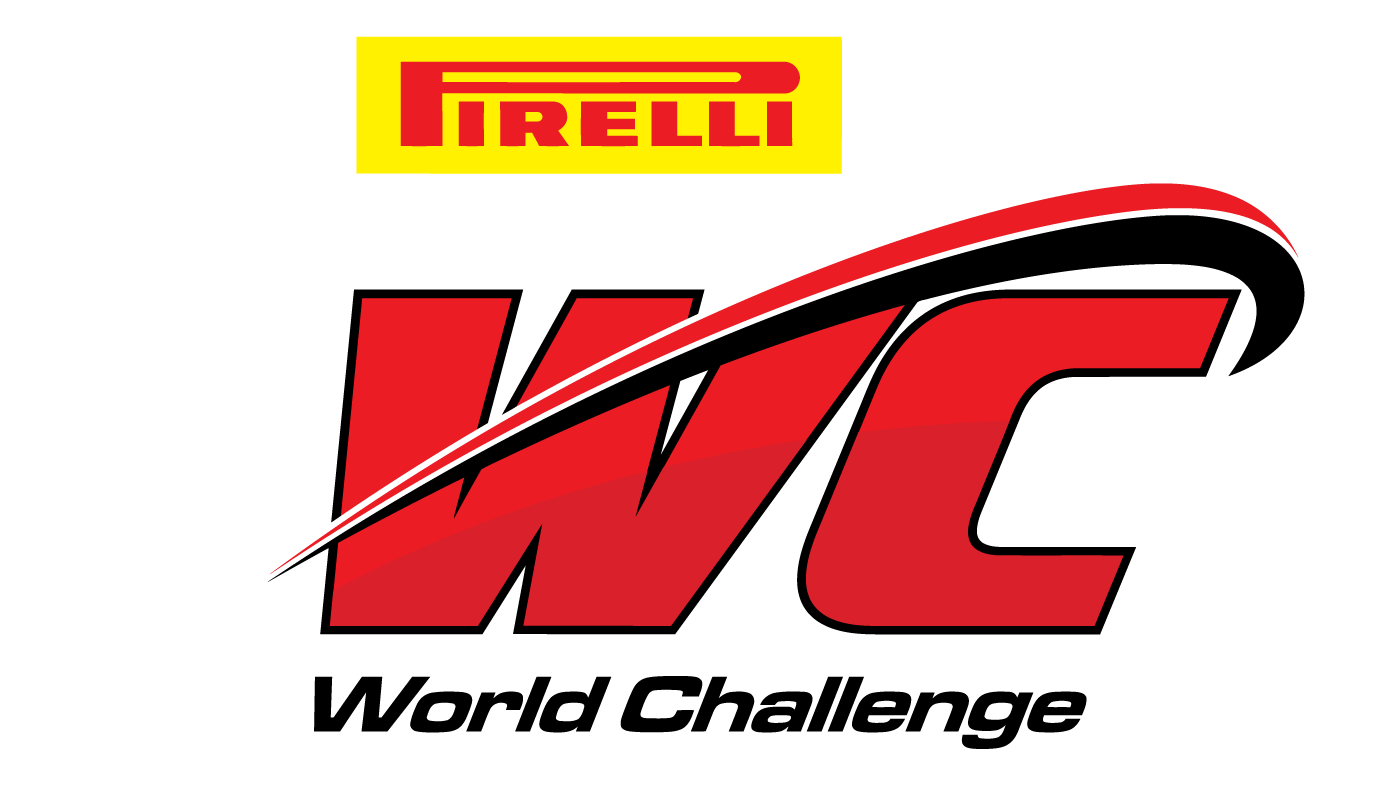 Pirelli World Challenge
---
The 2017 Pirelli World Challenge season and the 28th consecutive year the series will provide fans with exciting door-to-door sprints to the checkered flag. This season again features thrilling multi-class racing with today's top drivers piloting the hottest production-based race cars at North America's best tracks.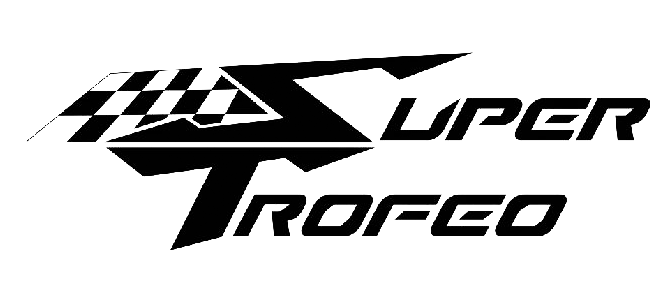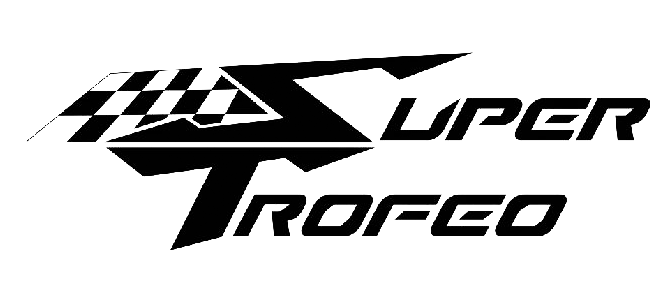 Lamborghini Super Trofeo
---
The Super Trofeo series provides the perfect first race experience for young and gentleman drivers, with the Lamborghini Huracán. This is a path for more experienced racers wanting to compete with the Lamborghini marque worldwide. The races will be held alongside IMSA Championship and IndyCar events. During the season the drivers will race for more than just fame, points and wins –to the victors go not only the spoils, they will also be invited to participate in the Super Trofeo World Final.
IMSA Continental Tire SportsCar Challenge
---
The IMSA Continental Tire SportsCar Challenge is a grand touring and touring car racing series run by the International Motor Sports Association. The series features sports cars from manufacturers worldwide, straight from the showroom floor, racing side-by-side with only minor modifications. The two classes competing simultaneously on track are Grand Sport (GS) and Street Tuner (ST). TRG-Aston Martin Racing provides rental and support opportunities for those looking to compete in Aston Martin Vantage GT4s.
Pirelli GT3 Cup Trophy USA – West
---
The Pirelli GT3 Cup Trophy is an excellent gentlmen driver series, providing ametueur sports car racers with the valuable track experiences they need to reach the next level in their racing carreer. In 2016 Competent Motorsports is featuring three Porsche GT3 Cup car Classes: The Diamond Class (991 GT3 Cup- 2014-2016), the Platinum Class (997.2 GT3 Cup- 2010-2013), and the Silver Class (Cayman GT4 Cup – 2016).


IMSA GT3 Cup Challenge USA by Yokahama
---
The Porsche GT3 Cup Challenge USA by Yokohama enters its 12th season in 2016 as one of Porsche's 20 single-make Cup Challenge series in the world. The series produces intense, exciting competition for semi-professional and aspiring professional drivers in the world's most produced and iconic race car, the Porsche 911 GT3 Cup.…More
TRG DRIVER BUSINESS SUPPORT
---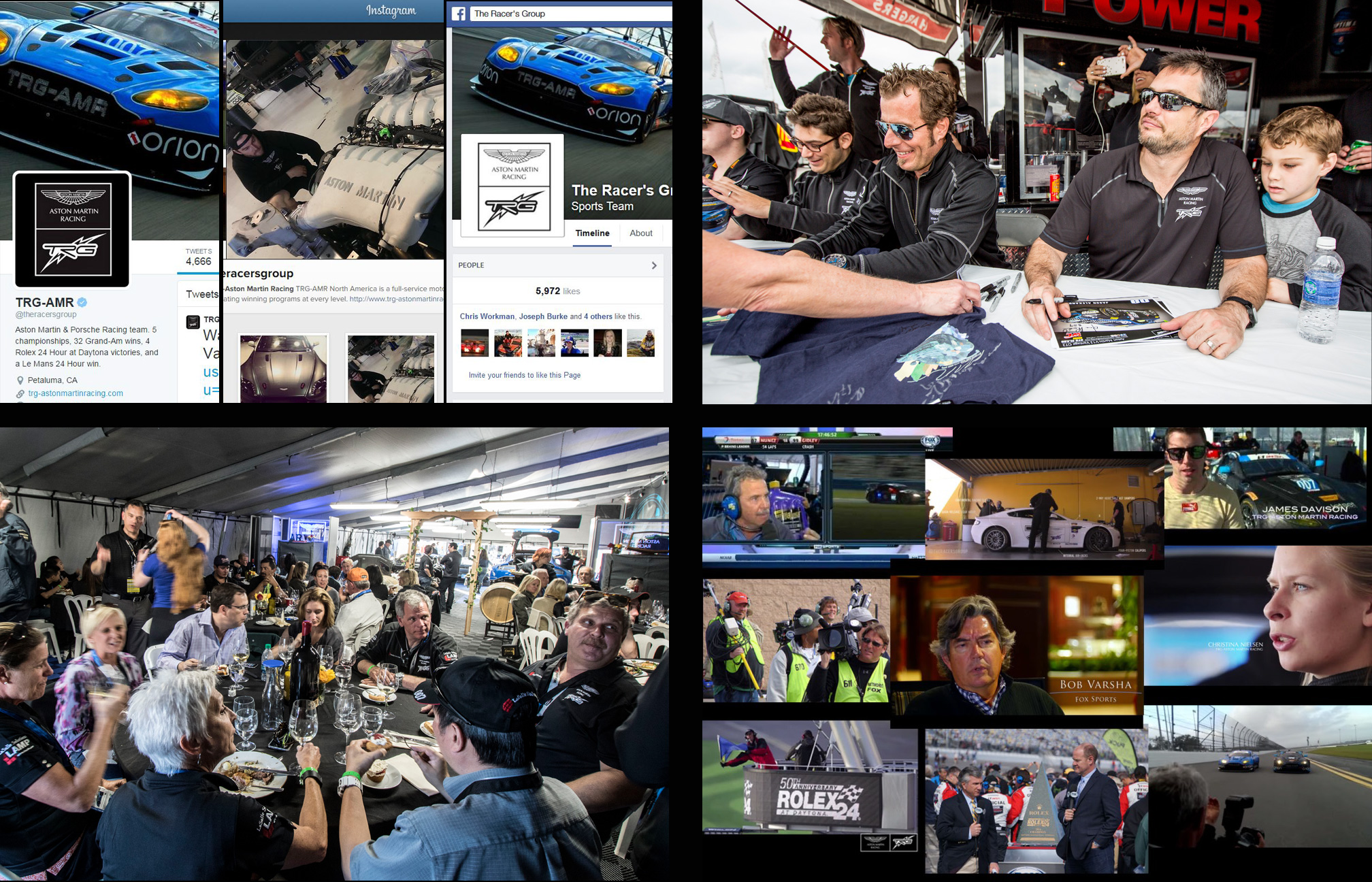 BUSINESS & MARKETING CAPABILITIES
Integration with TRG's extensive business network
Support from in-house marketing and creative departments
Collaborate with business development team
Access to team travel and logistics coordinator
Hospitality management for event planning and coordination
Utilization of full service in-house vinyl department
Media outreach and PR development
Integration with TRG's social media and websites
Access to professional content: video and photo
In market event development and coordination
Access to our powerful Business Partner Network (B2B)
DIGITAL VIDEO & CONTENT PRODUCTION
Fully customizable weekend documentary style video
Team/driver interviews and reality video shots
Fully integrated weekend social media campaign with tracking
Digital ad reel, content for social posts, etc.
TRG MARKETING & ENHANCEMENTS
---
MEDIA & PUBLIC RELATIONS
Beyond creating content, we help you distribute that content to engage prospects: website, video, social media, and public relations channels. Our team of experts will help you or your marketing team develop and execute the right strategy.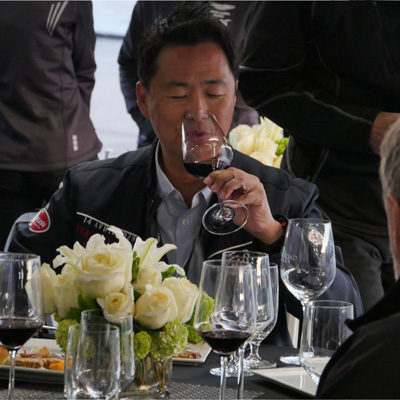 VIP HOSPITALITY
TRG's commitment to executive level VIP hospitality is second to none. With a full time staff and an executive chef, we deliver the best experience possible for you and your guests. TRG will handle the entire experience from end to end – all you have to do is show up and enjoy.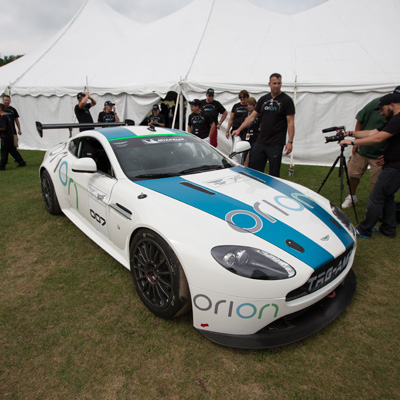 CORPORATE EVENTS
TRG transforms routine corporate events into memorable experiences. Leverage the Aston Martin brand and our racecars, drivers, hospitality, and simulators to spice up your conferences, seminars, press conferences, team building, product launches, award ceremonies, and executive retreats to name a few.
ADOBE ROAD WINE DINNERS
TRG and award-winning Adobe Road Winery will create a unique one of a kind experience tailored to meet your needs. Enjoy wine and food pairings, presented by winery owner Kevin Buckler, in the most exclusive settings or presented as part of a corporate outing.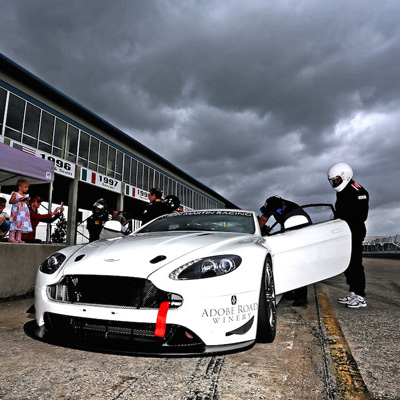 ARRIVE & DRIVE EXPERIENCE
Bring your best prospects, partners, or clients to some of the most exhilarating road race tracks in North America. Spend a full day of instruction with TRG's expert staff and drivers – complete with technical data, photos, and videos for each participant. It's an experience you and your guests will never forget.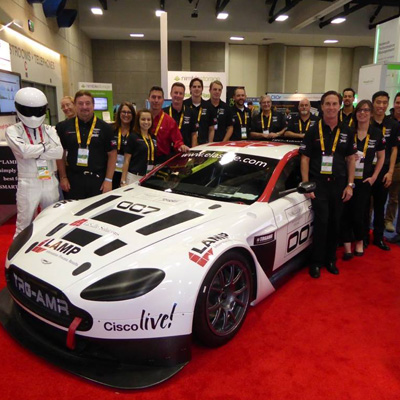 SHOWCAR PROGRAM
Bring the impact of sportscar racing and your company-branded Aston Martin racecar directly to your sponsors, customers, prospects, employees, and corporate events. On-site corporate driving events, autocross, or simulators.
---
Driving & Racing Options
Professional Racing Events
---
Contact us for Driving / Racing Opportunities