WHY THE VANTAGE GT4?
The Aston Martin Vantage GT4 is the most popular GT4 car in the world. Nearly 100 cars have been made and are competing in race series across the globe.
Like the VANTAGE GT3 and VANTAGE GTE, the car's foundation is the acclaimed Vantage road car and it carries over the same chassis, V8 powertrain and drive train, including the semi automatic sports shift system. The springs and dampers are upgraded to racing specification with stiffened front and rear anti-roll bars and the option for rose-jointed wishbones.

IMPROVED PERFORMANCE
Safety is paramount on the Vantage GT4. The car has the same FIA-approved roll cage as found on the entire range of Aston Martin Racing cars, while the interior has been stripped with a centrally mounted bagged fuel tank which aids better weight distribution and comes with twin quick fill entry points on the rear quarter panels.
This latest spec of car has a new aerodynamic package. An adjustable carbon fiber rear wing works in conjunction with a larger front splitter to increase downforce for greater dynamic performance.
With nearly 300 kg shaved off the weight of the car and with more than 400 bhp available the Vantage GT4 is the perfect entry to GT racing.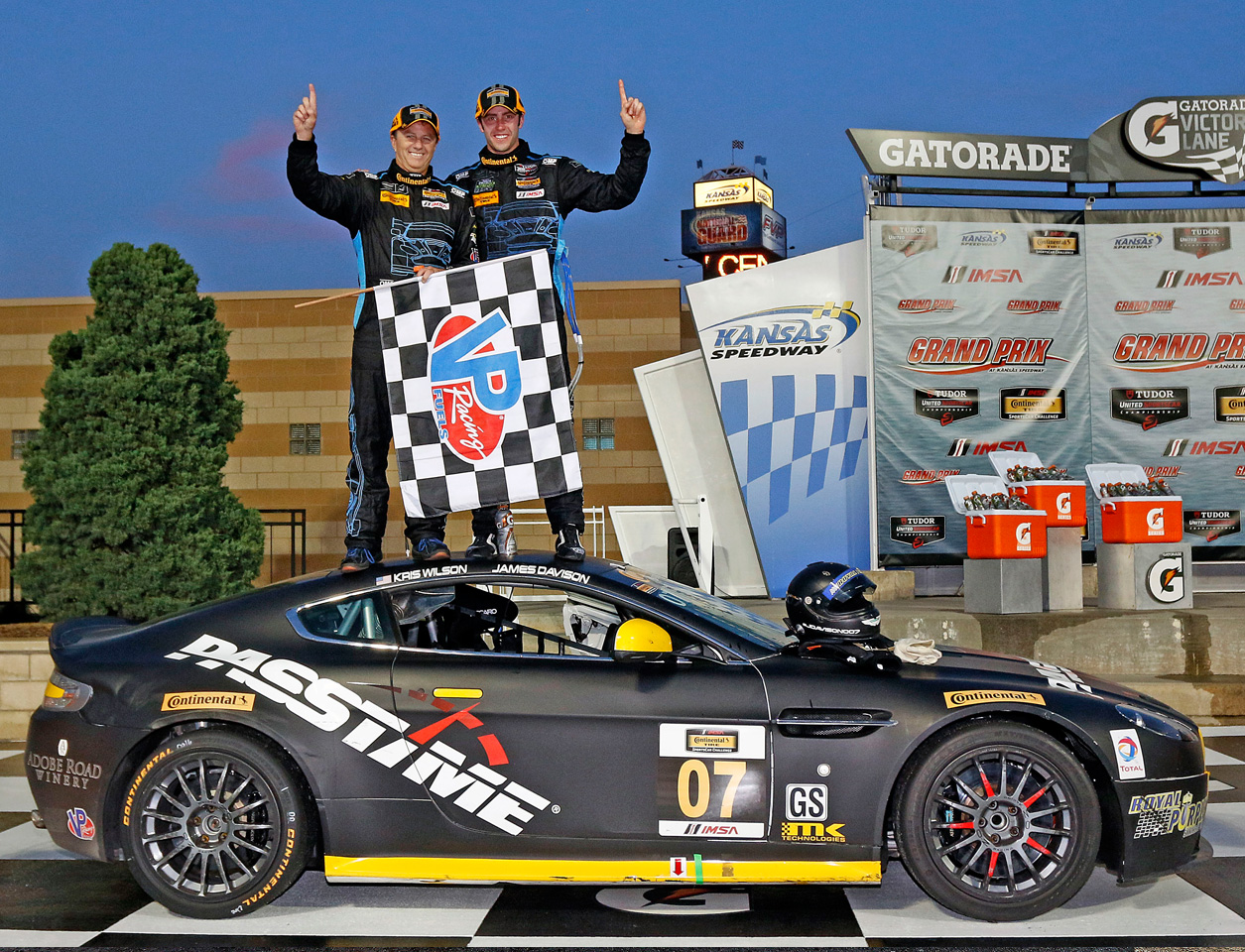 VANTAGE GT4 SUCCESSES
In 2012 the Vantage GT4 took 2 championship wins, 40 race wins and 47 podium finishes in Gulf 12 Hour, Grand Am, Portuguese GT, Brazilian Sprint, VLN, Dutch GT4, Dutch Supercar, GT4 Challenge, Britcar, Le Mans Festival, NARRC, and SCCA.
2013 Successes:
Overall pole positions, race wins, podiums and fastest laps in Bathurst 12 Hour, European GT4, British GT, VLN, Grand-American Continental Tire SportsCar Challenge, Swedish GT, GT4 Challenge of Great Britain, Malaysian Super Series, Belgian GT and SCCA. Victory at Sonoma in Pirelli World Challenge competition with Brandon Davis piloting.
Poles: 19 | Wins: 27 | Podiums: 68 | Fastest Laps: 21
2014 North American Success
GT4 Challenge of North America launched, seven-race series held at iconic tracks across North America, IMSA Continental Tire SportsCar Competition victories at Kansas and VIR in GS class trim with Max Riddle, Kris Wilson, and James Davison as pilots. Campaigned in Continental Tire SportsCar Challenge GS, Pirelli World Challenge GTS, and GT4 Challenge of North America competition including the inaugural Aston Martin Motorsports Festival held at the legendary Laguna Seca.
"We have taken the opportunity to make some quite dramatic aerodynamic enhancements to the Vantage GT4, which will close the performance gap between this entry level GT car and the GT3."
– JOHN GAW, AMR MANAGING DIRECTOR
TECHNICAL SPECIFICATION
ENGINE
Aston Martin Racing 4.7 litre V8 engine
Weight-reduced rear silencer or straightthrough tailpipes (optional)
FIA-approved bag type 115 litre centrally mounted fuel tank with twin fill
SUSPENSION
Double wishbone suspension adjustable for toe, caster and camber
2-way adjustable Koni dampers
Stiffened front and rear anti-roll bars
Front suspension modified for extra camber and castor
Spherical bearing suspension upgrade package (optional)
BRAKES
Four-piston monoblock calipers fitted with high-performance Pagid RS 29 race pads
Uprated two-piece front brake discs
Twin front brake cooling ducts
Endurance brake package (optional)
Bosch race-developed ABS and traction control system (optional)
TRANSMISSION
Xtrac six speed sequential transmission
Six-speed manual transmission or Sportshift (ASM) transmission
Twin-plate cera-metallic clutch with lightweight flywheel
AERODYNAMICS (OPTIONAL)
Adjustable carbon-fibre rear wing
Increased protrusion front splitter
Carbon-fibre front dive planes
DATA SYSTEM
GT4 electrical diagnostic system (optional)
Cosworth datalogging system (optional)
CHASSIS
Lightweight aluminium chassis
FIA approved full rollcage in 15CDV6 high-strength steel
Integral air jacks (optional)
Polycarbonate side and rear windows
Side sills with exposed carbon fibre rib
Quick-release bonnet and tailgate
Carbon fibre side strakes
Reduced weight wiring harness
Lightweight battery
INTERIOR
Recaro competition seat embroidered with Aston Martin Racing logo
Recaro HANS compatible seat (optional)
Sabelt six-point safety harness
FIA compliant Lifeline plumbed-in extinguisher system
Lightweight door casings
Weight-reduced facia, trimmed in Alcantara
Quick-release steering wheel
WHEELS
Magnesium 5-stud wheels
Front – 10" x 18"
Rear – 11" x 18"
ELIGABLE IN THESE COMPETITIVE SERIES…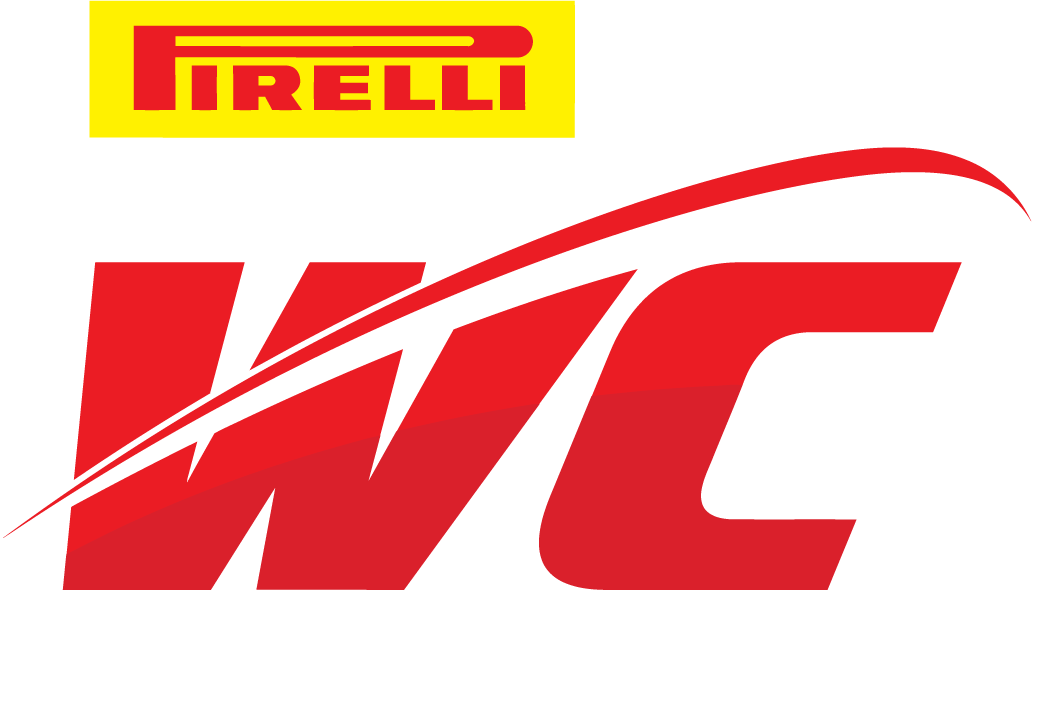 Pirelli World Challenge
The allowed body styles within this class are coupe, sedan and convertible. The cars permitted in GT are typically sold in the market as "sports" cars, "sport touring" cars, or performance versions of "luxury" cars. Class allows FIA GT3 homologated cars. Forced induction is permitted on cars that come equipped with forced induction stock, or on cars that SCCA Pro Racing has determined need help reaching the target horsepower range. Power output ranges from 425 – 525 hp. Weight varies depending on power output and tire size. All of the vehicles in GT are rear-wheel drive or all-wheel drive. GTA driver classification part of GT class for professional drivers that do not make their primarily living from racing.…LEARN MORE
Continental Tire SportsCar Challenge
The Continental Tire SportsCar Challenge is IMSA's showcase for the latest in American-made and imported high performance sports cars, coupes and sedans straight from the dealer showroom floor. With modifications permitted only in the area of safety and competition, the Continental Tire Challenge is home to the same cars seen on streets and highways around the world every day.
The starting fields regularly feature more than 50 race cars, racing simultaneously and competing for both overall and class honors during most weekends. Drivers in the series are an eclectic mix of bona fide road racing stars, emerging talents and accomplished sportsmen.
The Continental Tire Challenge is made up of two classes. Grand Sport (GS) features a rules package allowing American iron like the Ford Mustang and Chevrolet Camaro to battle head-to-head with exotic international machines, including Porsche 911, BMW M3 and Aston Martin Vantage. GS cars, which are tuned to produce between 400 and 460 horsepower, feature speeds in excess of 160 mph. The competition is equalized further by a variety of fuel-tank capacities. …LEARN MORE