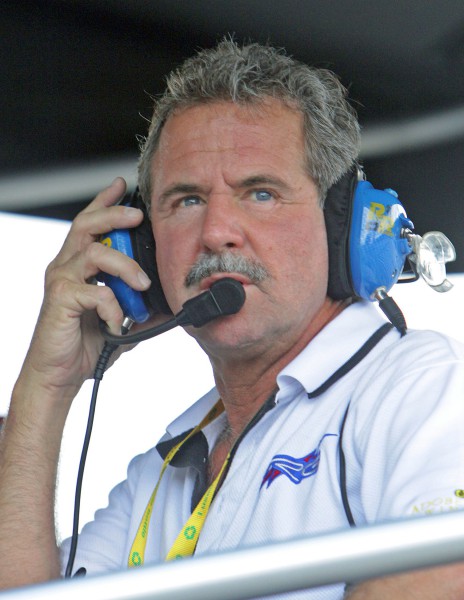 Kevin Buckler
Chief Executive Officer
---
Kevin Buckler is the founder and CEO of The Racers Group (TRG) and Adobe Road Winery and is a professional race car driver and team owner.  TRG is the single winningest privateer team in North American sports car history.
Buckler started his racing career growing up in the Southern California car culture of the '70s. He began his professional racing career at the California Grand Prix in 1995, where he entered his rebuilt 1970 Porsche 911 and won the race.
Buckler has more than 100 professional starts with numerous pole positions, podium finishes and victories. Notable highlights include four wins at the Rolex 24 at Daytona (including in 2003 winning overall while racing in the GT Class — the only time this has been done in history), as well as in 2002 winning the 24 Hours of Le Mans GT championship. He is also a recipient of the coveted Porsche World Cup. Since then, Kevin has led TRG to back-to-back (2005 and 2006) Grand American Rolex GT Championships, including the Triple Crown in 2006 (Drivers, Team and Manufacturers Championships). TRG has run a multi-car effort at Daytona since 1997 and is the only team to ever run a five-car team successfully for eight straight years.
After much success in the world of professional sportscar racing, Buckler joined the ranks of NASCAR team owners by forming TRG Motorsports. After a successful stint in the NASCAR Camping World Truck Series in 2008, Buckler brought the team up to the top Sprint Cup Series and competed in the top series for three full seasons.
In 2013, Kevin was approached by Aston Martin Racing to lead its North American racing division, TRG-Aston Martin Racing, adding Aston Martins to a race lineup that now includes Lamborghinis and Porsches as well.
Today, Kevin manages his multi-car professional race teams and motorsports business from Northern California. He balances his love of speed with another driving passion — wine.  Kevin and the Adobe Road Winery team use the race team's heritage of meticulous craftsmanship and attention to detail and apply it to the crafting of his award winning Adobe Road wines, sourcing grapes from some of the finest vineyards in Sonoma and Napa Counties.
The winery, with Kevin and his wife Debra at the helm, continues to garner strong recognition and outstanding scores from The Wine Spectator and other publications, hosting incredible wine dinners and events throughout the country. Adobe Road is now prominently featured in some of the finest restaurants in North America.
When not at the racetrack, he enjoys spending time with his wife, three daughters, and friends.  His interests include water sports, snow skiing, tennis (Kevin was a USTA 5.0 nationally ranked player), winemaking, and growing his expansive wine collection.