Derek DeBoer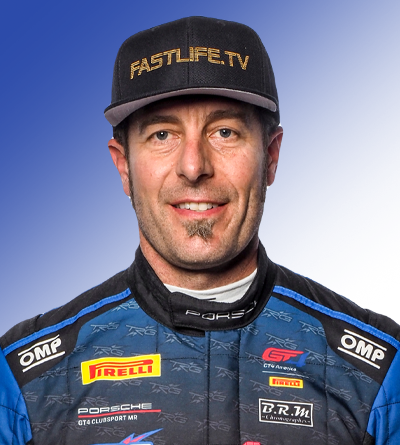 HOMETOWN:

Ashland, Oregon
SERIES:

Fanatec GT World Challenge America
CAR:

#007 2023 Aston Martin GT3 Vantage
LIVERY:

Voodoo Blue
SPONSORS:

Trace3 | FASTLIFE.TV | BRM Chronographes | AutoLeadStar | Kill Kapture | Alamance Kaffee Werks
BIO:

Derek's racing career began 24 years ago at Laguna Seca with Skip Barber Racing in a Formula Dodge. Derek has raced in the competitive Formula Renault open-wheel series and spent several years in the ST class of Grand Am. No stranger to the world of endurance racing, Derek won at the 2015 LeMans Aston Martin Festival race, and placed in the top 10 at his first shot at the Rolex 24 at Daytona the same year. Derek has raced multiple times in the 25 hours of Thunderhill with two podium finishes and has competed in multiple Continental Tire Series and Lamborghini Super Trofeo races.

Derek joined The Racers Group in 2012 and has been part of the TRG racing family ever since. He is always a threatening contender in the Pirelli Sprint and SprintX categories, finishing 2nd in the championship in 2015 and 2020 and consistently coming away with strong finishes, podiums and victories. 2023 looks to be especially promising for Derek, co-driving the 007 Aston Martin with Ross Gunn.

When Derek isn't in his race car or being a husband and father to three beautiful girls, his efforts stay aimed in the auto world running a group of 3 Southern Oregon Dealerships. He and his filmmaker wife, Brooke DeBoer, chronicle their life on the track (and off) in the popular docu-series, and line of children's books Fastlive.TV.