Experience 2 Unlimited Sound Days at Weathertech Raceway Laguna Seca
---
Location:

Weathertech Raceway, Laguna Seca MAP
Event Date:

March 19 & 20, 2019
---
Summary:
The 2 Private Speed Days are Back!!
PRIVATE TRACK DAYS WITH NO SOUND RESTRICTIONS!
Website: https://www.weathertechraceway.com/
TRG has secured exclusive "Unlimited Sound" Track Days at Weathertech Raceway Laguna Seca March 19 & 20, 2019, and we have opened a limited number of spots during our private testing days for a sports car driving experience like no other!
Current TRG team drivers will be testing for the season alongside prospective drivers looking for driver education and track time experience. This unique opportunity, to "Arrive and Drive" with this elite group, is only open to drivers interested in testing TRG racecars for individual ownership and those interested in a full course, unrestricted environment for enhancing their skill and exploring future racing opportunities with TRG. This exclusive event attracts participants from all over the world with its ultra-high-end race cars and incredible vintage machinery and The Racers Group will be providing full driver support with professional instruction and data acquisition throughout.
Championship winning driver and TRG Team owner, Kevin Buckler, will be in attendance along with several additional pro-driver coaches.
Registered drivers and their guests will arrive at Laguna Seca for a morning of classroom instruction, track orientation and a variety of driving and track activities.  We will be using the Porsche Cayman GT4 Clubsport MR and The Aston Martin Vantage GT4 race cars for an exhilarating day of high speed driving with professional coaching every step of the way. This is your chance to actually drive the race cars at top speed and experience one of the most beautiful and challenging race tracks in North America!
Participants will enjoy a full-day track experience, catered meals and refreshments, a TRG gift bag, photos, in-car video, and access to a spectacular wine dinner at Quail Lodge.
*Access to this two-day, Laguna Seca, immersion experience is by invitation only through the Racers Group. *Space is extremely limited and will sell out quickly, so register today!
---
WHAT IS INCLUDED:
Very rare opportunity to drive this epic track

Two days of, hard to get, "Unlimited Sound", full-track testing

Open track for the entire time.

Professional driver coaching

Data acquisition

Internal/external video capture onto a USB drive

At-track hospitality (light breakfast, full lunch, snacks, drinks)

Adobe Road Winery Networking Dinner

Exclusive wine Dinner (with a more intimate group of true race enthusiasts) featuring our award-winning wines from Adobe Road Winery and The Racing Series
*TRG Race Car Rental Required – TRG Porsche Cayman GT4 Clubsport MR or Aston Martin Vantage GT4 *Rented Spots and Vehicles can be shared/split *Insurance not included
---
COSTS:
TRG Car:
Single day with TRG car rental – $16,500 + Insurance
Two days with TRG car rental – $30,000 + Insurance
*Above costs include the $6000 track rental per car, full trackside and engineering support, a professional driver coach as well as corporate hospitality and the VIP wine dinner.
AVAILABLE CARS:
2016 Porsche Cayman GT4 Clubsport MR
2014 Aston Martin Vantage GT4
*Vehicles and track time can be shared *50% off car rental with car purchase
If you are interested in driving your own car:
2 Days – $10,000 + Insurance
*Above costs include the $6000 track rental per car, full trackside and engineering support, a professional driver coach as well as corporate hospitality and the VIP wine dinner.
---
The Racer's Group provides comprehensive race support for drivers looking to compete in a number of professional and semi-professional series. Our services include vehicle rental, car preparation, driver development, and exceptional trackside support. No matter your budget or racing goals, TRG can put you on a path to racing success.
---
RACE EXPERIENCE ELEMENTS
---
Paddock Pass & Credential
Unlimited access to race paddocks, join TRG behind the scenes during the race, up close and personal!
TRG Exclusive Access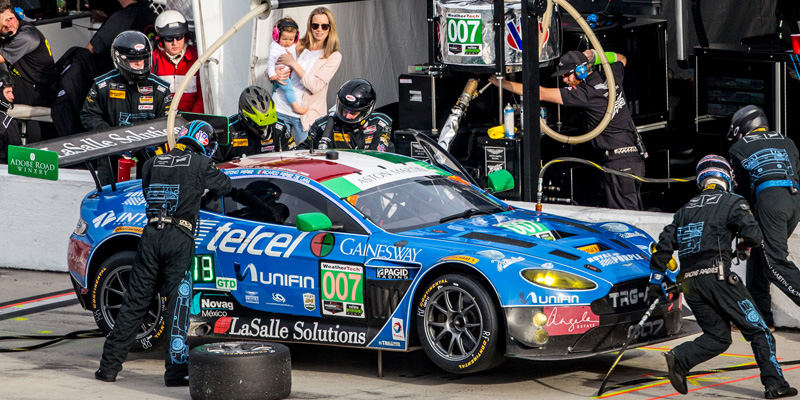 Be a part of the race day team strategy meetings. Sit on the pit box and tune in to the team owner, control tower, and drivers during the race.
Networking Access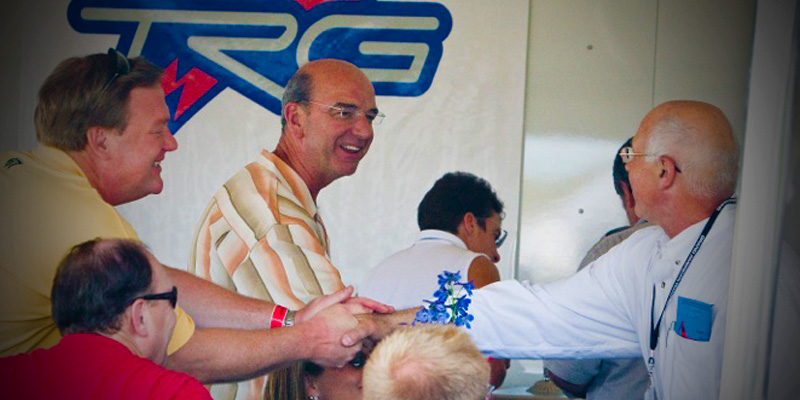 Gain access to our intimate circle of race enthusiasts & business colleagues.
DRIVER Q & A Session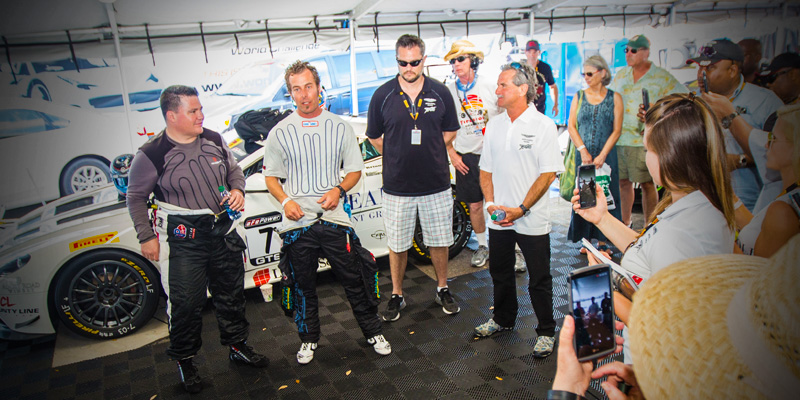 Meet and engage with the TRG team and drivers. Ask questions and get to know the sport from the inside.
Photo Keepsakes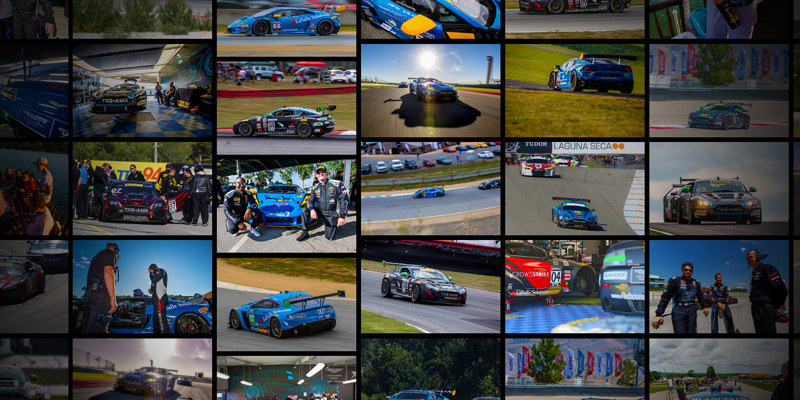 Receive complete access to the team photo gallery. Download and print your favorite pictures!
Hospitality
Hospitality arrangments will be made for all TRG guests.
Pricing
---