Petaluma, CA – April 22, 2016: The Racers Group (TRG) is headed to Monterey to reveal a few surprises that have been in the works at their Petaluma, CA-based headquarters. In addition to competing with the distinguished, "Voodoo Blue" No. 007 TRG-Aston Martin V12 Vantage GTD car, the team is pleased to reveal that they'll be debuting a second program for the IMSA event. TRG announces their participation in the Lamborghini Blancpain Super Trofeo North America series, with race number one and two taking place at the IMSA WeatherTech Continental Tire Monterey Grand Prix at Laguna Seca Raceway on April 28-May 1st.
The team has already taken delivery of and tested the stunning Lamborghini Huracán LP620-2 Super Trofeo in preparations for next week's event. James Davison will have an exceptionally busy weekend as he'll drive both the Aston Martin in Sunday's two-hour WeatherTech GTD race and the Huracán in two 50-minute Super Trofeo races. Joining him will be Team TRG drivers Brandon Davis in the Aston Martin V12 Vantage and Derek DeBoer in the new Lamborghini.
TRG also plans to host a spectacular event at Laguna Seca with its sister company, Adobe Road Wines. Many of the winery's award winning selections from Napa and Sonoma valley will be served to IMSA WeatherTech Paddock hospitality guests throughout the weekend, and will be a key part of TRG's own Saturday night festivities. The team's paddock area will transform from a working race garage to an immersive motorsports hospitality experience with a Wine Country-themed dinner for invited guests as the hospitality team will be re-creating the Sonoma Tasting room experience complete with barrels and the beautiful Redwood tasting room bar. Friends of the team and sponsors LaSalle Solutions will spend time with the drivers and team crew throughout the weekend, along with new team partner BRM Chronographes. Guests will have an opportunity to view the record-setting TRG wristwatch, one of the lightest and most technologically sophisticated of its kind in the world, just released for pre-order by BRM.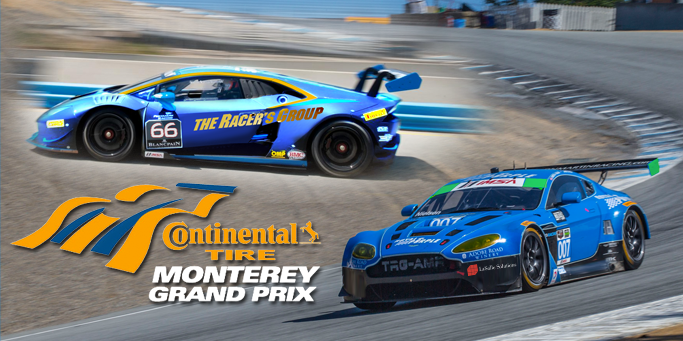 With two prestigious car marques, a bespoke line of watches, and a successful Sonoma-based winery in their arsenal, the addition of the Lamborghini brand to TRG's successful Aston Martin race program underlines the group's interest in providing a superior, upscale experience for savvy business executives and corporations. The team is growing and continues to stay on the forefront of innovation in the business of motorsports.
"We are putting 2 very competitive programs on the track this weekend and happy to be back with our 007 Aston Martin GT3 in the highly competitive GTD class," said Kevin Buckler, CEO. "This is definitely an exciting new chapter in the history of TRG as we are debuting a new program with Lamborghini at one of our favorite events here at Laguna Seca. TRG Team Driver Derek DeBoer and co-driver James Davison are going to make one heck of a team in the Lamborghini, and although Brandon and James have driven together before, it was part of a bigger squad. This is the first time that they will be doing a Sprint race. The team did an excellent job with preparation and we're ready. Off the track, we are going to be doing some really cool and innovative things for this event. Motorsports is hot right now and we are providing strong opportunity and ROI for our partners and are trying to lead the charge in all areas. We see more and more interest from corporate America around our space and I like where we are right now."
---
Other News