WHY THE VANTAGE GT3?
The Vantage GT3 has been designed from the ground up
to offer customers the latest in race-car technology and embraces all the experience Aston Martin Racing has learnt from years of engineering and competing in international sports car racing with the DBR9, DBRS9 and the latest VANTAGE GTE.
Designed to be the current Aston Martin GT3 car for the next five years, the Vantage GT3 is developed so there are no expensive yearly upgrades with the power of the V12 engine being unlocked when required through Balance of Performance.
CUTTING EDGE
Like all Aston Martin racing cars, the Vantage GT3 uses the Vantage road car's bonded aluminium chassis to create a light and stiff structure. This combined with a shorter wheelbase and lower engine position contribute to enhanced handling and performance. Driveability is enhanced further with the latest race-developed ABS and traction control systems, which are fitted as standard. As such, the gap between pro and am drivers is substantially reduced.

ENGINEERED TO WIN
The Vantage GT3 has a modified version of Aston Martin's production 6.0 litre V12 engine. The dry-sumped engine produces more than 600 bhp with 700 Nm of torque and its position has been optimised further to improve weight balance. Thanks to this built-in level of performance and the performance balancing in this class, the Vantage GT3 does not require expensive yearly upgrades to maintain its competitiveness.
A carbon fibre propshaft mates the engine to an Xtrac six-speed sequential transmission with semi-automatic paddle shift gear change.
VANTAGE GT3 SUCCESSES
In 2012 the Vantage GT3 took 2 championship wins, 18 race wins and 30 podium finishes in International GT Open, British GT, ADAC GT Masters, Japanese Super GT, Brazilian Endurance, Britcar 24 Hour, Le Mans Festival, Malaysian Super Series.
2013 Successes:
Overall pole positions, race wins, podiums and fastest laps in Nurburgring 24 Hour, Dubai 24 Hour, Blancpain Endurance Series, GT Asia, International GT Open, British GT, Australian GT, Belgian GT and Britcar.
Poles: 17 | Wins: 17 | Podiums: 34 | Fastest Laps: 21
TECHNICAL SPECIFICATION
ENGINE
Lightweight 6 litre V12
Dry sump oil system
Engine repositioned to optimise weight distribution
Power >600 bhp
Torque >700 Nm
TRANSMISSION
Xtrac six speed sequential transmission
Racing Clutch
Limited slip ramp/plate differential
Easily accessible drop gears
Semi-automatic paddle shift gear change
Carbon fibre propshaft
CHASSIS
Lightweight aluminium chassis
Steel roll cage to FIA safety standards
High speed pneumatic jack system
Low engine position
SUSPENSION
Double wishbone suspension with uniball
bearings
Two-way adjustable dampers front & rear
Optimized geometry for lower race ride height
STEERING
Hydraulic power assisted steering
Quick release steering wheel
FUEL SYSTEM
114 litre fuel cell to FIA safety standards
Twin quick release couplings
BRAKES
Six pot front calipers
Ventilated front brake disc
Four pot rear caliper
Ventilated rear brake disc
Floor mounted pedal box
Manually adjustable front/rear brake bias
Race developed ABS and traction control
WHEELS
Front: 12.5″ x 18″
Rear: 13″ x
18″
TiRES
Front: 30/68 – 18
Rear: 31/71 – 18
COCKPIT
Six-point safety harness
Adjustable seat position
Lightweight battery
Carbon fibre dash
Fire extinguisher system
Driver display and shift lights
AERODYNAMICS
Front splitter
Adjustable full width carbon fibre rear wing
Aerodynamically optimised bumpers, side sills and rear fenders
BODY
Removable carbon-fibre body panels
Aluminium roof
Painted in Aston
Martin Solid White as standard
WEIGHT
Dry weight
1250kg with near 50:50 weight distribution
ELIGIBLE IN THESE COMPETITIVE SERIES…
Pirelli World Challenge
The allowed body styles within this class are coupe, sedan and convertible. The cars permitted in GT are typically sold in the market as "sports" cars, "sport touring" cars, or performance versions of "luxury" cars. Class allows FIA GT3 homologated cars. Forced induction is permitted on cars that come equipped with forced induction stock, or on cars that SCCA Pro Racing has determined need help reaching the target horsepower range. Power output ranges from 425 – 525 hp. Weight varies depending on power output and tire size. All of the vehicles in GT are rear-wheel drive or all-wheel drive. GTA driver classification part of GT class for professional drivers that do not make their primarily living from racing.…LEARN MORE
ELIGIBLE IN THESE COMPETITIVE SERIES…
Pirelli World Challenge
The allowed body styles within this class are coupe, sedan and convertible. The cars permitted in GT are typically sold in the market as "sports" cars, "sport touring" cars, or performance versions of "luxury" cars. Class allows FIA GT3 homologated cars. Forced induction is permitted on cars that come equipped with forced induction stock, or on cars that SCCA Pro Racing has determined need help reaching the target horsepower range. Power output ranges from 425 – 525 hp. Weight varies depending on power output and tire size. All of the vehicles in GT are rear-wheel drive or all-wheel drive. GTA driver classification part of GT class for professional drivers that do not make their primarily living from racing.…LEARN MORE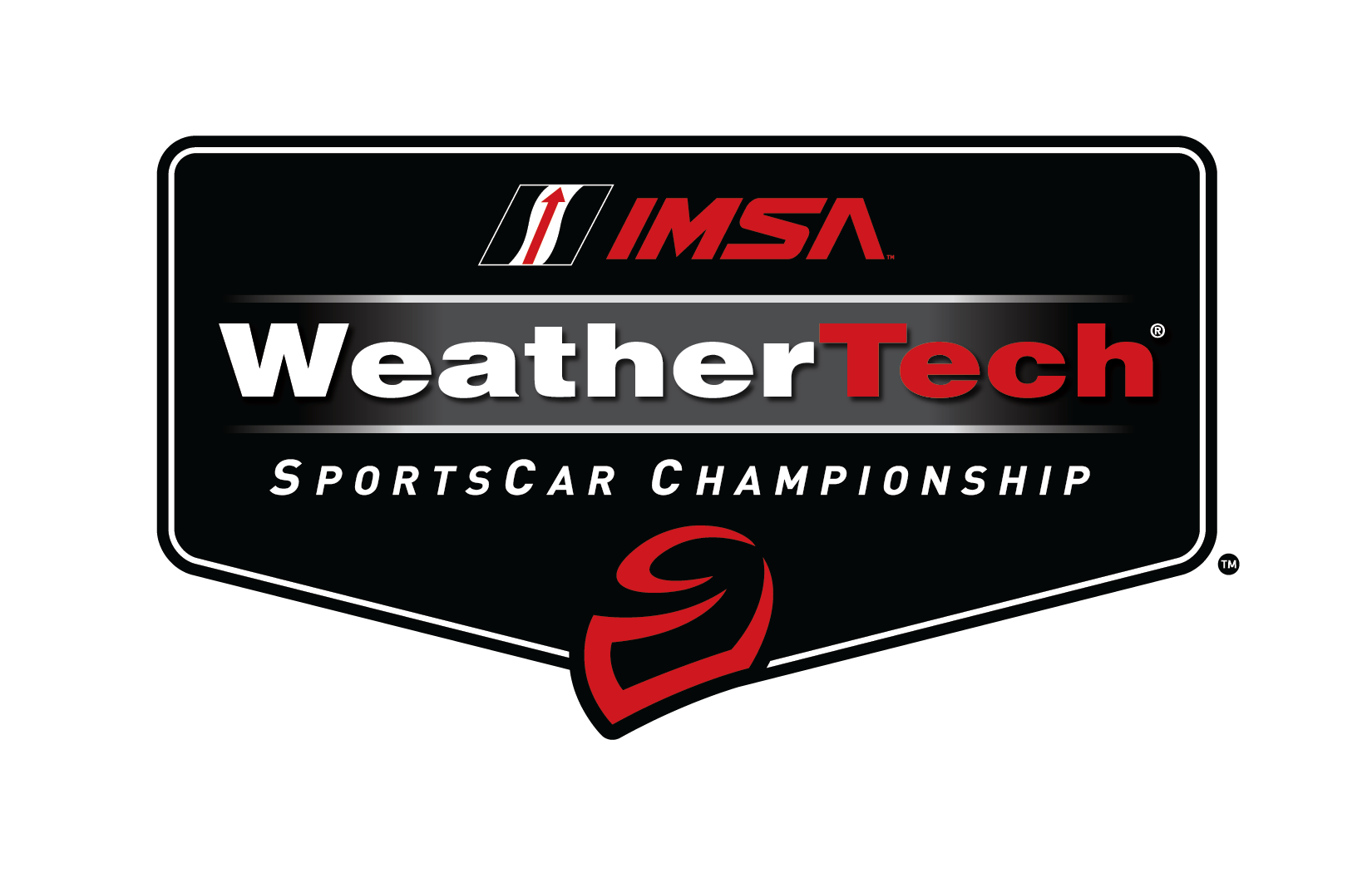 IMSA WeatherTech SportsCar Championship
The WeatherTech SportsCar Championship is a sports car racing series based in the United States and Canada and organized by the International Motor Sports Association (IMSA). It is a result of a merger between two existing North American sports car racing series, the American Le Mans Series and Rolex Sports Car Series. The initial United SportsCar Championship name of the series was announced on March 14, 2013, while Rolex SA signed their Tudor brand to a title sponsorship deal. WeatherTech later signed a deal to take over title sponsorship of the series starting in 2016, rebranding the series.…LEARN MORE