PETALUMA, CA (October 4, 2016): With five Aston Martin V8 Vantages and ten drivers, TRG-AMR will finish the Pirelli World Challenge season in full force this weekend. The SprintX GTS class points leader will defend its title status at one of the most beautiful tracks on the calendar: Laguna Seca.
TRG-AMR's familiar lineup of PWC drivers will be bolstered by additional talent for this final race. Max Riddle, who currently leads the SprintX GTS championship with 440 points, will be teamed with Kris Wilson (400 points) in their No. 07 RingCentral/Adobe Road Winery Aston Martin V8 Vantage. Riddle will race both in the GTS and SprintX races. As runner-up in the GTS championship with 416 points, Derek DeBoer will partner with Jason Alexandridis, fourth in SprintX with 392 points. The duo will reveal an all-new LaSalle-themed livery for their No. 09 LaSalle Solutions/BRM Chronographes/Rebounderz Rohnert Park/Racing for Cancer/Pirata Della Strada/Simon Ward car at Laguna Seca.
George Kurtz returns in his No. 04 Crowdstrike car for his third race with TRG-AMR, and will race in both the GTS and SprintX races. This cybersecurity executive splits his time between racing the Aston Martin and leading Crowdstrike's defense of federal institutions against foreign hackers. Kurtz is paired with Kenton Koch, who took second overall in the 2016 IMSA WeatherTech Prototype Challenge at last weekend's Petit Le Mans race.
The next driver pair has raced with TRG-AMR in select races this year: Brandon Davis and Greg Milzcik. The latter most recently drove the No. 77 Wolfwood Refuge/That Newfoundland Place V8 Vantage at Sonoma, and has already competed at Laguna Seca this season with TRG Porsche in the Pirelli GT3 Cup. He will race both in the GTS and SprintX races. Davis has been a consistent part of the TRG-AMR squad this year, primarily as a driver's coach for many of the team's events. He, along with James Davison, brought success to TRG earlier this year with a podium finish at the IMSA WeatherTech race at Laguna Seca. Finally, TRG Porsche driver Craig Lyons, along with his driver coach Thomas Merrill, will pilot the No. 7 Stor-It Self Storage/Mobettah Collectible Cars V8 Vantage. Lyons won his most recent Pirelli GT3 Cup race at the Circuit of the Americas with his Cayman GT4 Clubsport.
A TRG-AMR weekend wouldn't be complete without a party in the paddock. The team expects to welcome nearly 75 guests to their hospitality paddock at Laguna Seca. LaSalle Solutions maintains their consistent presence and support of the cars and drivers, and are being joined once again by executives and guests of Crowdstrike and RingCentral. These three major partners create a fun, dynamic environment in the paddock – a place where C-level executives can meet each other, account managers can entertain prospects, and an absolutely unique environment that's a proven deal-closer for millions of dollars worth of sales. The team is also welcoming Marchese Investments to the race paddock this weekend. Partnering with TRG to gain access to these benefits has trumped companies' decisions to buy in to traditional venues like country clubs or stadium box suites. The team is looking forward to extending partnerships with these elite corporate partners throughout the next season.
"What an absolutely fantastic final race of the year in so many categories," said Kevin Buckler, CEO. "We have five strong cars and ten solid drivers and we're chasing the inaugural SprintX Championship along with a shot at victory in the sprint race. We've had a tremendous year with multiple wins and podiums, and of course have a really strong history here at Laguna Seca, one of my favorite tracks in North America. Debra and I started TRG here, right across the street in our garage in 1992, so Monterey holds a very special place in our hearts. We also have three of our major corporate partners in attendance and several other companies stopping in for a visit, so it's going to be a very successful weekend off the track as well. We really want to welcome our friends at RingCentral to their first big event in Monterey and we know they're going to love it! We're hosting our famous Saturday night 'Paddock Party' where we bring in all of the drivers and guests and corporate executives, and put everybody together in a really cool environment: having dinner, drinking wine, checking out the racecars, talking to the drivers and everybody getting to know each other a little better.
"The PWC series has done a great job of making this a true and viable alternative to other forms of corporate spends and motorsports is hot right now. The paddock area has become the magic place for B2B deals to get done and we are proud to be leading the charge. We are moving forward with our 2017 plans and have some big announcements in the next few weeks. We are looking towards the future with all of our current friends and partners as well as some new ones. It's going to be busy!"
---
Race Times:
Saturday
GTS Race 1: 1:55 PM – 2:55 PM
SprintX Race 1: 4:00 PM – 5:00 PM
Sunday
GTS Race 2: 10:50 AM – 11:50 AM
SprintX Race 2: 3:15 PM – 4:15 PM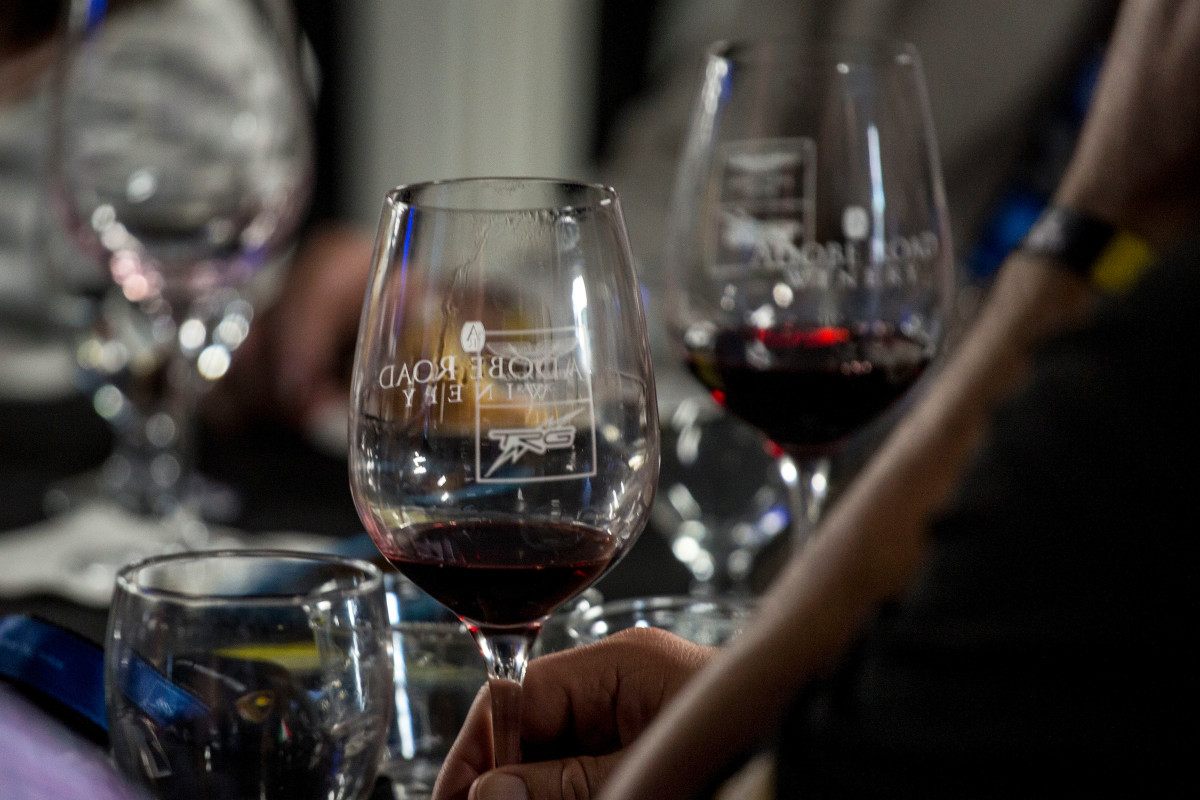 ---
Other News